Are you looking to create a shaded area on your property? If so, look no further. We specialize in building Sun Shade Sails for residential and commercial properties. Too much sun exposure can be bad for your health. Our shade sails are made with the highest quality materials to help block out the sun's powerful UV rays. For a free quote call 760.535.1966 or Contact Us.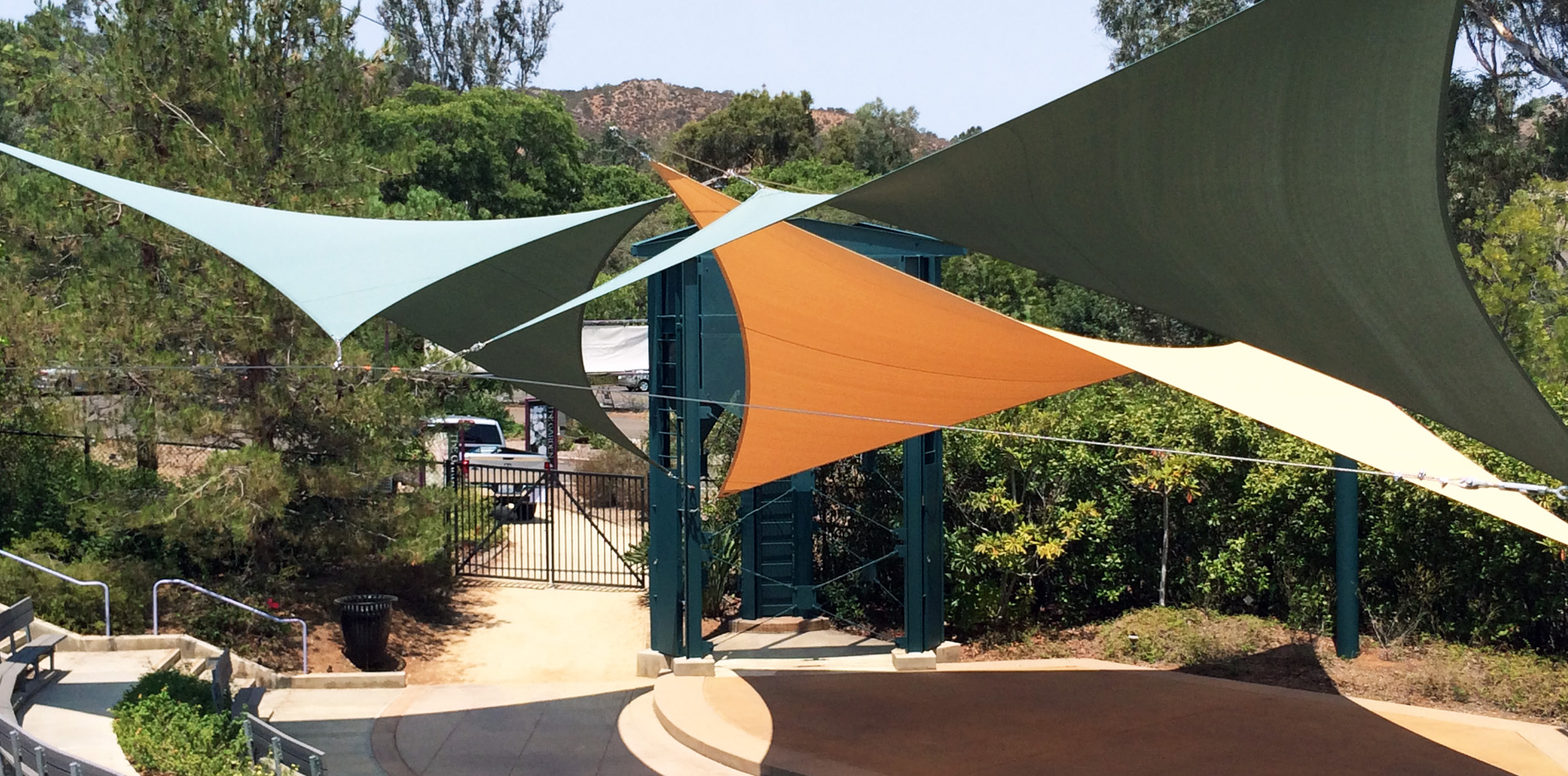 On-site Consultation
We know that your needs are particular, not generic. That's why we customize each on-site consultation to include: a visit to your site, a layout all points of connections and a custom design for your shade sail that directly aligns with your budget and location.
Design & Installation
Our professional team is on standby to serve your needs when it comes to the design, manufacture and installation of our premium shade sails. Our experienced project managers closely monitor the entire process, from design to installation, to ensure that your job is complete.
Support
SoCal Shade Sails is based in San Diego, California. We make our premium tension fabric right here in the USA! Our pro team painstakingly manufactures all of our readymade and commercial shade sails locally, which allows us to offer a rapid 5 to 7 business day turnaround for client support.
"SoCal Shade Sails earns top recognition as San Diego's premium design and manufacturing enterprise for custom sun shades for both residential and commercial property needs."
Our clients love Shade Sails for outdoor public areas – we've found that nearly every outdoor space, no matter how beautiful, can be improved with a shaded respite from the unrelenting sunshine. Not only do our Shade Sails boost the visual appeal of your outdoor space, they provide up to 96% UV protection. Given how much sunshine most of us soak up on a regular basis, that's a percentage worth paying attention to. And after the kids have spent all day in the sun – recess, soccer practice, boogie boarding, and having fun adventures – you're going to feel great knowing they have a cool, shaded place to rest.
If you have any further concerns or questions about Shade Sails and what we can provide for you and those you care about, please contact us today.
Let's talk and see how we can help you with your next shade sail project.