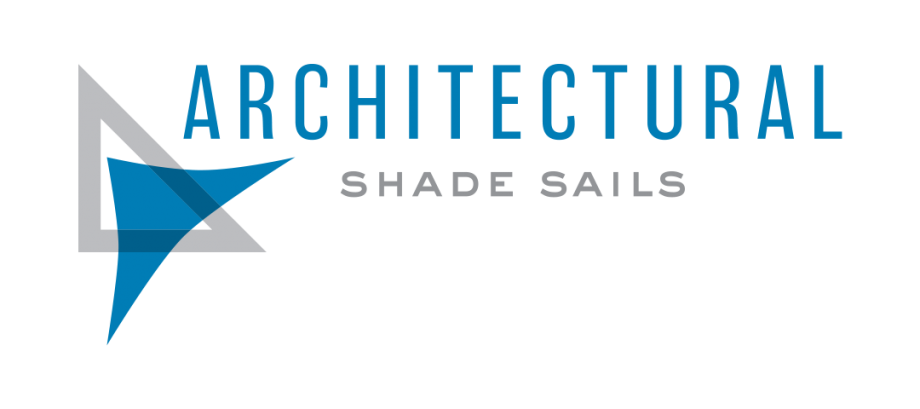 Premier Shade Sail Manufactures
Making Shade in California for 18 years
"We Guarantee To Beat Any Written Estimate From A Competitor By 20%"
Architectural Shade Sails offer instant visual appeal and an inviting oasis where you can slow down, rest, and enjoy a break from the sun. Cool, breezy, and stylish, shade sails create instant curb appeal and encourage people to enjoy the outdoors responsibly. Until now, waiting on your custom shade installation could be a lengthy process since for many years the required raw materials were shipped from sunny Australia.
Now you have a better choice. Order your custom Shade Sails with Architectural Shade Sails, and we will design and manufacture your high-quality sail right here in the U.S. We proudly manufacture our Shade Sails at our headquarters in Southern California, where we're been successfully designing and installing our premium product for many years. Our expertise guarantees that your Custom Shade Sail will be designed to order and professionally manufactured onsite.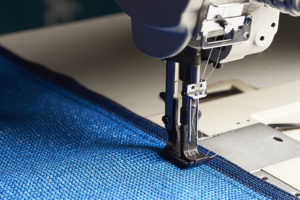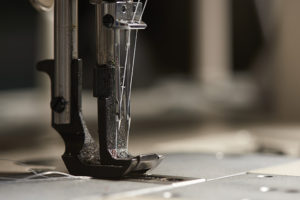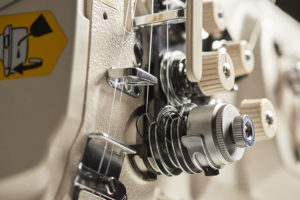 Here Is What Are Clients Are Saying About Our Services
We are pleased to announce that the Hines La Jolla Commons Parking Structure project has been nominated to win a Building of America Award and will be featured in the upcoming Real Estate and Construction Review- Southern California Edition. The publication is highly utilized by State, County and City Economic Development groups to highlight the vitality of their respected communities.
REY NAVARRO, ARB Structures, Inc.
Hello, I just wanted to tell your company that I was very happy that I bought my 10x 13 shade sail from you. I installed it on my big back wooden deck. It is the bomb. Thanks for selling a great product. I will continue to tell my friends and family about your GREAT product.Thanks for the good living.
GARY A, Pacifica, CA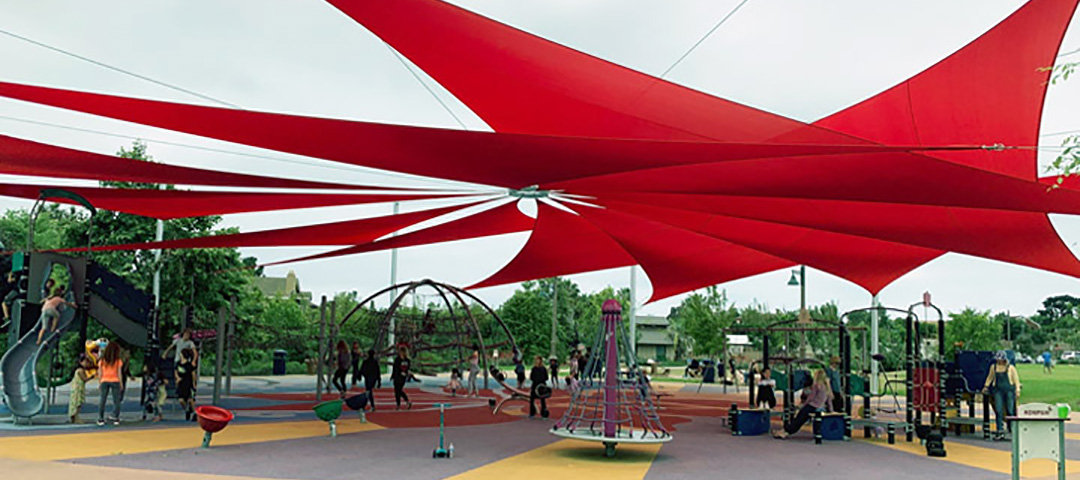 As longtime designers and installers, Architectural Shade Sails stands firm in our commitment to quality and have an excellent track record with satisfied clients. Countless happy customers can attest to the vibrant appearance, durability, visual appeal, and practical use of our Shade Sails to create safe, shaded spaces for both interior and exterior use.
Professionals
Dramatically save time and money due to rapid turnover and reduced shipping needs. Trust us with your important design and manufacture business — we've got you covered.
For Private Clients
Shade sails create the feeling of being on holiday right in your backyard. Enjoy that BBQ without worrying about overheating or sun damage.
For Businesses
Shade sails make a great fit for restaurants, coffee shops, shopping malls, and other walkable marketplace areas! Up your curbside optics.
For Public Area
Shade sails offer a relaxing, sheltering canopy for busy parks, government centers, bus stops, and other public hot spots. Provide healthy shade for citizens to reduce UV exposure!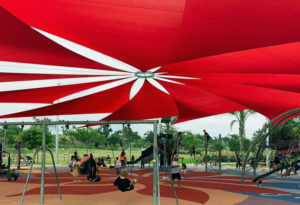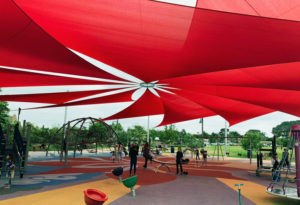 That's not all. We guarantee to beat any written estimate from a competitor by 20%.
Shade Sails offer a beautiful, sturdy, long-lasting investment that creates a feeling of style, leisure, and functionality. When manufactured correctly and properly maintained, your purchase can last 10 to 15 years. Make sure it's done right the first time. We respect our competitors, but here's why Architectural Shade Sails represents the best option for design and manufacture — at the best price, too.
Experience
We've been designing and installing custom Shade Sails for nearly 20 years. Our expertise guarantees the best solution for your shade needs.
Logistics
Big installations require intense knowledge of engineering and legal permitting requirements. Protect your investment and make sure it's done right.
Manufacture
Our competitors rely on raw materials shipped from overseas. Manufacturing here in the U.S. cuts costs and increases speed.
Track Record
We've designed and installed thousands of Shade Sails all over the U.S., including California, Florida, Texas, and other states.
Specialty
Shade Sails are our specialty product. You just can't match our level of craftsmanship, professionalism, and quality project.
We like to let our Shade Sails speak for themselves, but here's a few reasons why people love our products.
Highly Durable
With proper care, our custom Shade Sails last a decade or more. Architectural Shade Sails designs include double-stitching on all hems, and all pockets are reinforced to create heavy duty performance. We offer heavy duty corners and stainless steel or galvanized hardware.
Commercial Grade
Architectural Shade Sails are fire-rated through the State of California, and must meet or surpass strict building codes nationwide. We use the best commercial shade material possible! Materials have been lab tested to be fire resistant.
Custom Design
Speaking of colors, you call the shots when selecting the color of your Shade Sail. We're happy to let you know which colors are popular at the moment at Architectural Shade Sails, but you make the choice based on your needs and preference.
10-Year Warranty
We stand by the superior quality of our Shade Sail manufacturing. Your custom Architectural Shade Sail is guaranteed under warranty for 10 full years.
Manufacture
We use only premium top-rated Juki machines for the complex task of creating your custom sail, and special UV-shielding thread for extra protection.
Ideal UV Protection
Our Shade Sails offer desirable UV protection ranging from 70% to 98% coverage. (Darker sails offer higher UV percentage protection).
Specialty
Shade Sails are our specialty product. You just can't match our level of craftsmanship, professionalism, and quality project.
We work directly with clients and installers to design and manufacture high-quality custom sun shades for your home, business, or recreational area.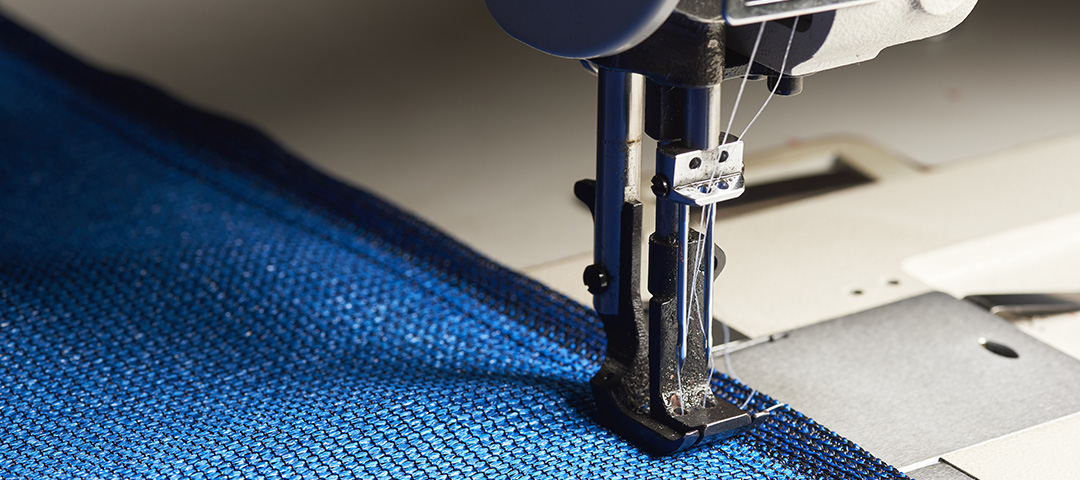 Order form
Complete a simple order form letting us know your Shade Sail needs. You'll provide the necessary specifications so that we can design and manufacture our superior product. You'll answer basic questions about dimensions, hardware, sizing, and installation. It's easy and self-explanatory — we promise!
Consult With Us
Consult with Architectural Shade Sails design experts and engineers for any remaining questions related to hardware, dimensions, installation, or other components. We're happy to chat.
Kick back for 7 days
Our experts will deploy sophisticated computer software and design algorithms to get your design in perfect shape. We immediately apply your custom dimensions — and get it right the first time.
Done and done
Your custom Shade Sail is ready for installation!
Installers, working within a specific timeframe for your client? Let us know. As longtime installers ourselves, we know how important it is to meet your client deadlines.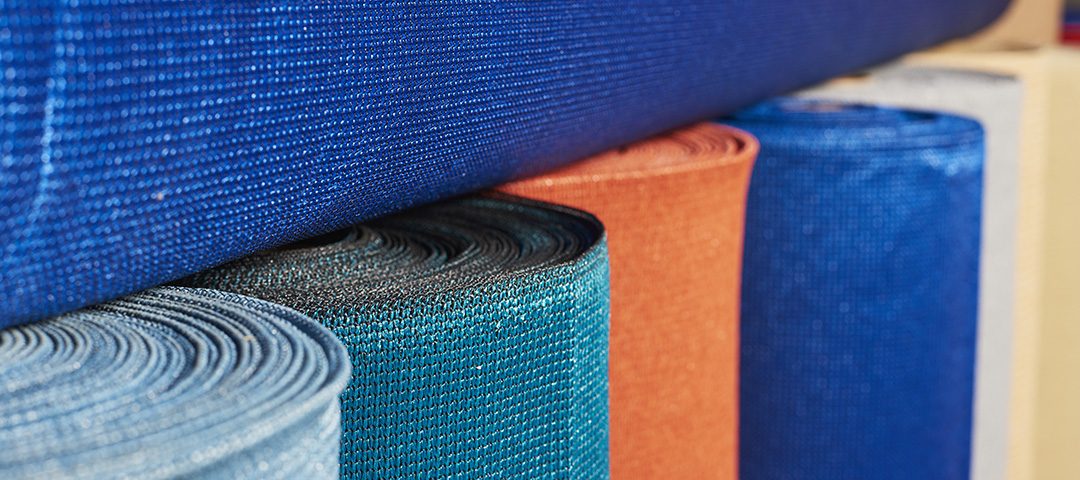 Reasons to love our Shade Sails!
Made In America
Our Shade Sails are designed, manufactured, and installed in the U.S.A. Purchasing our product helps keep Americans employed!
Going Green
Our Shade Sails material are composed of recyclable polyethylene. We recycle all of our manufacturing scraps.
Public Health
Sun protection is a key public health issue, and we're proud that some of our Shade Sails have been funded by National Cancer Society grants.
As Seen on TV
Shade sails have been featured in Architectural Digest, HGTV, and some movies. We're much more than a fad, but it's nice to be noticed!
We offer single-service contracts for new clients making their first Shade Sail order with us. After order confirmation, you'll submit a 50% deposit with final payment due upon shipping. We also offer open Shade Sail accounts for installation contractors and repeat customers, such as City and County government offices. Please inquire for details.
Let's talk and see how we can help you with your next shade sail project.